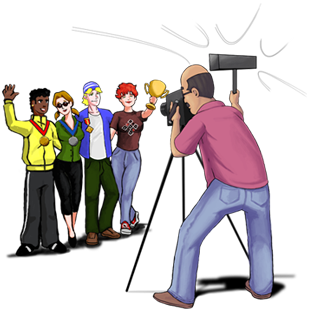 By the end of each year, we set the Hall of fame,
eternalizing the name of the best of the year on GameVelvet. Besides each game ranking, we created a new ranking: the GV Ranking, that unites all your participation in our site. That being, all games, achievements and tournaments points count to build your position at the GV Ranking. The achievements still have their ranking: the The Achievements Race. This ranking bets on creative items and receives constant update. Besides the games achievements you unlock achievements related to your actions on GV, such as anniversary on gv, early annual passport renewal, and others. The points obtained on the Achievements Race are worth for the GV ranking as well. Find out the avilable, prize and ranking achievements.

With the new rankings, you have even more chances to stand out and win medals.
All trophies and medals will be displayed on your Trophy Gallery.
Note: The ranking points are credited on the end of each match or tournament.
EX: If the game begins on Sunday 23h and ends on Monday 1h30, the points will be valid for the ranking that begins on Monday.
Check your position
You can check your ranking position to know who was the best of the day, the week, the month and the year between your friends and all players on GameVelvet. To check, choose the ranking you wish to see on the page RANKINGS.